Essex & Suiffolk Water Chooses Hydrolox Technology to Meet Eels Regulations
Case Study
Essex & Suffolk
Location
Brantham, Suffolk UK
Industry
Municipal/Desalination Water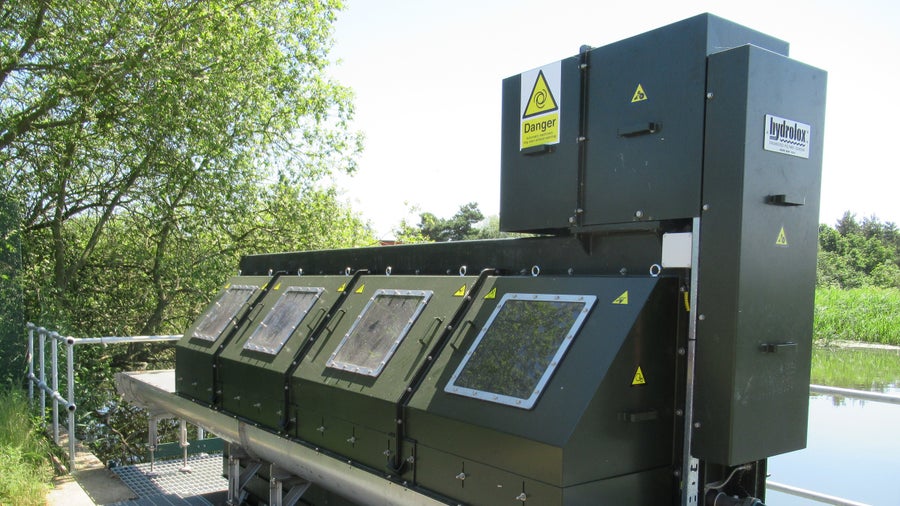 At the Brantham Pumping Station, engineers with Essex & Suffolk Water (ESW) were facing a problem. The Eels (England and Wales) Regulations 2009 required that all such intake structures adequately protect the life stage of eels at their abstraction points. Theirs didn't.
The aging, rotating band water screen technology in place at Brantham not only contributed to fish entrapment; it required significant, regular maintenance. ESW needed a cost-effective solution that would meet the Environment Agency's regulations  to protect the juvenile eels (elvers) present in the river.
The Hydrolox team provided a robust, well-performing solution to meet the requirements of The Eels (England and Wales) Regulations 2009.

Kevin Packard
Essex & Suffolk Water Project Acceptance Engineer
With the regulation mandating an approach velocity of 0.1 m/sec and a 2 mm mesh size, the new screen would need to be appropriately sized to handle the required abstraction rate of 53 Mld. After visiting several sites in the UK where newer technologies were installed, they chose a Hydrolox traveling water screen.
The new screen at ESW's Brantham facility is easier to access, requires less maintenance, and offers a lower total cost of ownership than competing technologies. Most importantly, with a 2-mm mesh positive exclusion Hydrolox screen directly at the river intake, eels and other fish near the Brantham Pumping Station are protected.