Thinking About Costs? Think About Cost of Ownership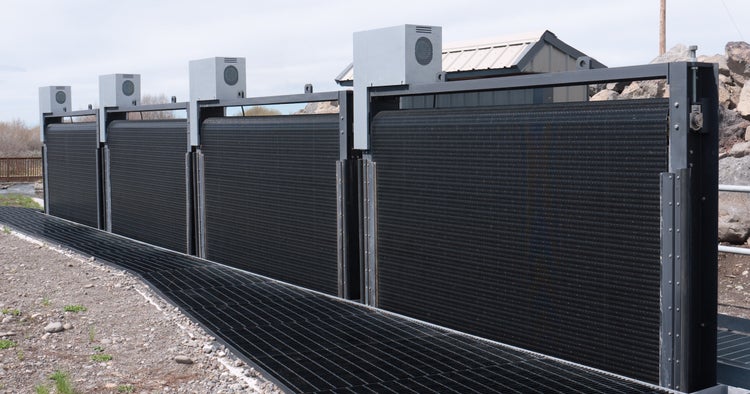 When replacing or updating intake screens, customers often pay closest attention to the initial capital expenditure costs. Screen projects are large endeavors, and the initial "price tag" of even a less expensive system can seem daunting. But if you choose a screening solution based solely on this, you could end up paying more in the long run. You should also factor in a system's likely operational and maintenance [O&M] costs, otherwise know as total cost of ownership.  
Hydrolox™ screens lower your total cost of ownership by delivering advantages that other intake screens can't offer, including enhanced operational efficiency, and reliable performance. They are the only traveling water screens on the market whose drive systems do not rely on side chains. Instead, the full-width positive-drive system uses evenly spaced sprockets to engage the underside of the screen mesh, enabling the entire screen to operate as a drive chain. This innovative design is key to reducing O&M costs because it eliminates many of the expensive maintenance costs associated with chain-driven system.
Hydrolox systems ease maintenance in other ways as well. Loads are evenly distributed across the entire screen width, which prevents uneven wear and mistracking. An overload protection system protects against catastrophic failure. And, general maintenance can be performed at deck level, so you no longer have to pull out the entire screen during this process.
---